Would you like a new, younger and fresher look...
So whether you want to learn how to apply make-up yourself or have a skin and makeup make-over experience for a special occasion you will see the difference wearing suitable skin, make-up and nail products can make. Confidently You recommends good quality products to emphasise your facial features and hands to bring out your natural beauty.
Using nurturing anti-ageing Nu Skin products we will go through a cleanse, tone and moisturise regime and can also include a facial to treat your skin. By looking after your skin it will remain healthy and younger looking which will increase your self-esteem and confidence. Even if you are busy it is easy and worthwhile getting into a daily skin regime, which really only takes 5 minutes. Also by drinking lots of water, eating plenty of fruit and vegetables and using a moisturiser with sun protection factor, you can take care of your skin and look your best. 
We can also use make-up which will be coloured matched for you, to suit your colouring and can be varied according to the occasion or your lifestyle. Both the skin and makeup products are available for purchase as well. 
We can also carry out manicures for your nails and using good quality gel polishes such as Orly Gel fx nail polish. This is the worlds most advanced gel nail system for a number of reasons. The polishes are
- infused with vitamins A, E and B5 for protection
- chip free for 2 weeks with superior shine
- cured in 30 seconds so saving you time
- and easy to remove
They really add the finishing touches to your look..why not try them and see for yourself...
So what are you waiting for - if you want to look and feel your best, contact us now...
ConfidentlyYou is an Image Consultancy near Basingstoke, Hampshire and conveniently placed for Reading, Fleet, Newbury and Winchester. As well as manicures and Gel nails we offer a range of services such as Colour Analysis, Personal Style advice, Wardrobe Makeovers and Personal Shopping to help you look and feel your best so helping to build confidence.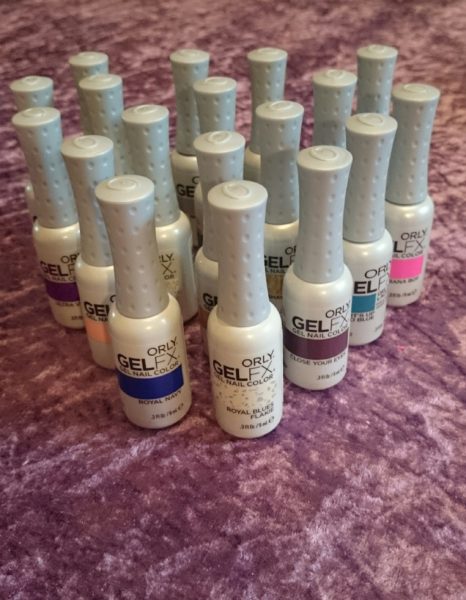 I've been using Nu Skin products on and off for at least 15 years. Occasionally having a break to try something different but I've always returned as a customer because I just prefer the Nu Skin products on my skin. I often have lovely compliments of how fresh and clear my skin looks and how I don't look my age, at the ripe old age of 52 (!) I'm obviously delighted ! 
One of the products I use;  Tru Face Line Collector (which I LOVE and wouldn't be without - is a FANTASTIC product for my forehead, eye area....lid, side and under and then I use it on the corners and over my lips) and finally, Nu Skin Moisture Restore Day protective lotion with SPF 15 (normal to dry skin).
I don't live near my distributor, Katie James, in fact for 3 years I've lived in the Middle East but I've never had an issue with getting my supplies of product. Katie has always been extremely accommodating with either arranging the to be sent direct or has delivered to a family member of mine in her area who has been due to see me, whichever has been more appropriate and helpful at the time.
Katie is very knowledgeable and informative of the Nu Skin range and keeps me up-to-date. 
I have used Nuskin products for over 15 years and find them very good.   I particularly like the moisturising face creams and also the liquid soap. They leave my skin feeling fresh and pleasant.
I would recommend the body bar. I use it on my face twice a day and really leaves my skin feeling refreshed and clean. It doesn't dry my skin out either which is great. I've used it for several years now and would recommend it.